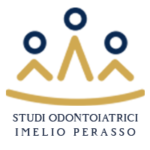 Oral hygiene is the best way to prevent many pathologies and problems connected to the mouth. You run the risk of ending up with caries, inflamed gums, or even, in extreme cases, losing teeth, without proper oral hygiene In addition to regular oral hygiene appointments with your dentist, it is of fundamental importance to have a daily preventative hygiene routine.
With what instruments?
Tootbrush: it removes food residue and bacterial plaque. It is important to choose the right toothbrush for your needs. Electric or manual? Hard or soft bristle? It is up to your dentist to advise which is best suited for you. It is advisable to brush your teeth thoroughly at least twice a day.
Dental floss. This should be used every evening (not just occasionally) to remove food residue and plaque from the spaces between your teeth.
Mouthwash: this gives great protection and prevents plaque from forming.
Fluoride toothpaste: This helps remineralize your teeth.