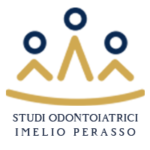 A tecnique that has revolutionized dentistry and, as a result, the lives of millions.
Esthetically valid and functionally excellent. When implantology is done using scientifically tried and tested equipment and methods, it is the first treatment of choice where tooth substitution (whether missing or to be extracted) is concerned. This is applicable both to a single tooth or to a case of total edentulia.
Huge evolutionary steps in maxillary bone reconstruction have been made over the past few years. Only recently it seemed impossible to insert implants and fixed teeth in many cases where there was a lack of jawbone structure. We can achieve excellent results with practically every patient today.
As we get older, when tooth loss and removable dentures make chewing (and, subsequently, digestion) hard, implants come into their own. Implants can restore lost pleasure in and strength from eating any food of choice. The methods used are becoming ever simpler and less invasive.
Another thing to remember when considering an implant, is that teeth to be extracted can be substituted in real time, with an end result of permanent teeth in less than 24 hours. Last but not least, the dentist can use a choice of implant types, in order to optimize and speed up dental treatment.